Why We Fly!
Caption changes at each visit or refresh
Cecil Bennett
Scholarship Application

Breakfast Club Videos added for each Fly-in

If anyone wants to ride along and help with the fuel cost of the trip or for that matter, sponsor a trip let me know. It's tax deductable. Have plane, will travel!!

For the 7th year now, the New Hawthorne Aviators, EAA Chapter 1367 has put on the annual Santa Fly-in. We fly Santa in for the day to give out gifts to all the good boys and girls that come out. This year we had over 300 kids participate in the event. Seeing the joy in the eyes of a child who is called by name and given a gift that was on their Christmas wish list, by the Jolly Old Elf himself is a sight to behold. Check out the video below for sights taken from this years visit!

Now that's a lot of Kids!!!

New Hawthorne Aviators, 1811 Airport Rd, Orangeburg, SC 29115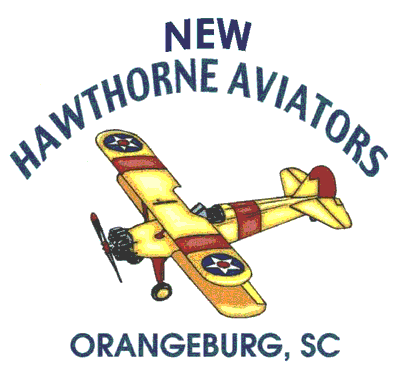 In the constant rush of today's world, we all seem to lose contact of our priorities. Read the story of 1000 Marbles and maybe it will help put things back in order!
The Experimental Aircraft Association is an organization that promotes all forms of recreational aviation. It was started in 1953 by a group of individuals in Milwaukee, Wisconsin, who were interested in building their own airplanes. Through the decades, the organization expanded its mission to include antique and classic aircraft, warbirds, aerobatic aircraft, ultralights, helicopters and commercially manufactured aircraft.
This organization brings people together with an interest in recreational aviation, facilitating social interaction and information sharing between aviation enthusiasts. Many of the services that EAA offers provide valuable support resources for those that wish develop and improve various skills related to aircraft construction and restoration, piloting, aviation safety, and aviation education.
EAA is a national organization with local chapters all over the world. Information is shared through various publications, chapter newsletters, websites, air shows, and numerous other programs. .
You don't have to be a pilot or aircraft owner to be a member of EAA. You can find different ways to fulfill your aviation interest, whether it's visiting the world's premier aviation event . . . EAA AirVenture Oshkosh or participating in EAA's Young Eagles (which has given one million kids an airplane ride.)
All images on this site are the property of the New Hawthorne Aviators and should not be used
without prior permission. All copyrighted images are used with permission of their respective owners
Revised: September 25, 2018